Giveaway
This giveaway is now closed.  Lori is our winner, and she has been contacted to receive her prize.  Thanks to all who participated! 
That's right—it's the first official gift giveaway for My Chic Shanty, and we're so happy to partner with Ginelle, who is actually married to my cousin, Casey.  (Speaking of marriage, she went the extra mile and made all of their wedding thank you cards herself!)  Using a variety of textured materials, including buttons, thread, vintage items, canvas, and more, these lovely pieces are created.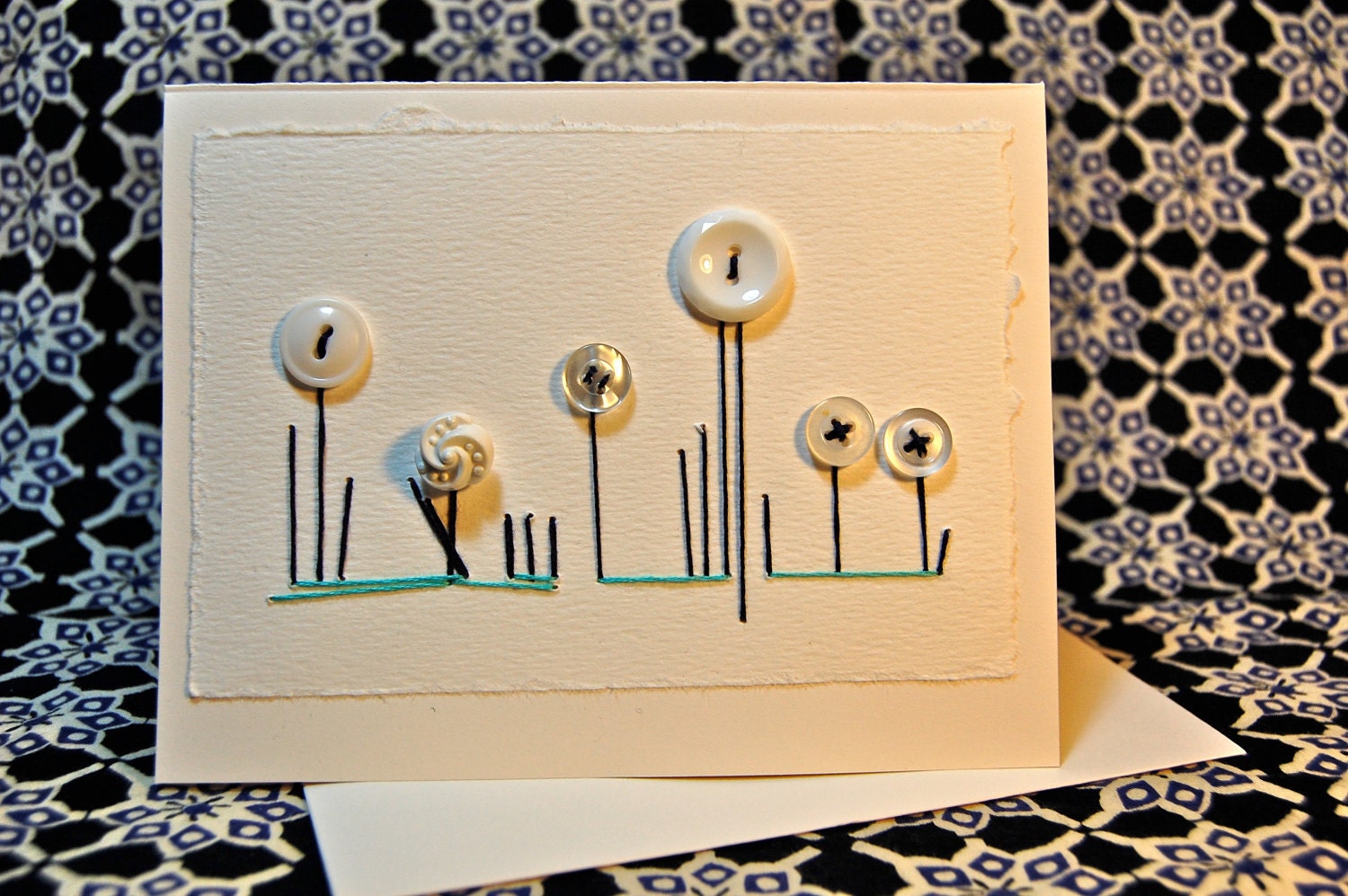 Ginelle's family owns a greenhouse and flower shop in Canada, so crafting in the realm of flowers and plants is truly second nature to her.  Be sure to check out the rest of her unique designs online at her Etsy shop.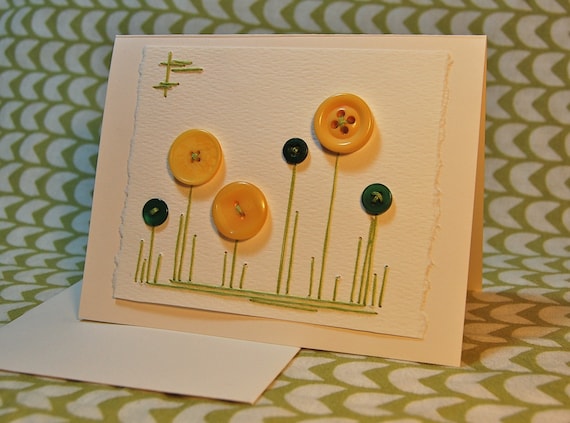 GIFT: One unique, handmade card from

Ginelle Irene's Etsy

shop!

HOW TO ENTER: Comment on this post with the words "Button it!" and tell us…
FUN TIDBIT: …what you love about buttons, memories you have involving buttons, or when you've told someone to "button it!"  (This is not required to enter, but do it for kicks!)
GIVEAWAY ENDS: Monday, November 14 at midnight MST
NUMBER OF WINNERS: One lucky guy or gal
SHIPPING: The United States or Canada
SUBMISSIONS: One entry per email address is permitted. The winner will be selected randomly and announced the following Tuesday as an update to this post.
*If you are interested in participating in Nifty Gifty as a host, just leave us a comment and we'll be in touch!